STaff
Veena Prasad, Founder and Executive Director
Veena's professional career has zigzagged through the corporate world at Procter & Gamble and as a solo food entrepreneur before she embarked on her journey as a social entrepreneur with Project Feast. She has a Bachelor's degree in Electrical Engineering from Purdue University and a Masters in Business Administration from the University of Washington Foster School of Business.

A first generation immigrant herself, Veena is originally from Bangalore, India and moved to the United States as a teenager. Through working on many international teams and extensive global travel, Veena realized she had a passion for cross cultural interaction. After launching and running Veena's Market in 2010, an Indian food products company, she realized the tangible role that food played in personal identities and bringing people together. The idea for Project Feast was born out of the combination of a love for food from around the world, a deep respect for the immigrant experience, the need for maintaining cultural heritage, and the desire to create impactful change.

---
Lisa Nakamura, Executive Chef
Lisa has more than twenty years of experience in the food industry ranging from her first cooking job working for Lisa Dupar to several Executive Chef positions to opening two of her own restaurants, Allium on Orcas Island and Gnocchi Bar on Capitol Hill. Lisa's experience includes fine dining having worked for Thomas Keller at Napa Valley's French Laundry as well as casual dining most recently at Gnocchi Bar. She has worked as a Chef in Munich, Germany as well as in Seoul, South Korea and truly understands what it is like to work internationally while not speaking the local language. While running a kitchen is already a high stress job, Lisa can claim to have done it under the added duress of Hurricane Katrina when she found herself needing to take over the kitchen at a hotel in New Orleans on day 5 of a new job.

Lisa is from Hilo, Hawaii and has a BS in Botany from Arizona State University. She graduated top of her class from Maryland's L'Academie de Cuisine in 1995. Furry animals and kind people are some of Lisa's favorite things.


---
Molly Payne, Program Coordinator
Born and raised in Seattle, Washington, Molly is excited to work with Project Feast as Program Coordinator. Molly attended Quest University Canada, where she majored in gender studies and environmental justice. In 2013, Molly lived in Uganda and worked as an intern for a health and human rights based organization focused on empowerment and advocacy for communities affected by HIV/AIDS. It was during this experience she noticed a deep connection between women and food, and since then she has been exploring this relationship in different contexts. Since graduating, she has traveled around British Columbia and Alaska learning about organic farming through the WWOOF program (World Wide Opportunities on Organic Farms).

Molly is passionate about food in many different forms, from growing food, to food security, to trying new cuisines. She believes in the power of food to nourish both individuals and communities, and is looking forward to learning more about the relationship between food, culture, empowerment, and cross-cultural communication working with Project Feast. She is excited for the opportunity to return to her roots and to help make the Seattle area a more welcoming, open, and community-minded home for everyone.

---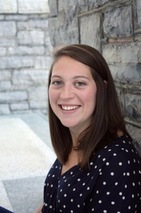 Lauren McParland, Development Coordinator
Lauren moved from Boston, MA to work at Project Feast as the Development Coordinator through the AmeriCorps VISTA program. She graduated this past May from James Madison University with a BBA in Business Management and minor in Communication Studies. As graduation neared, Lauren started exploring options to pursue a career in social justice in the nonprofit industry. This past fall, she gained experience working as the Fundraising and Development intern with the Microfinance CEO Working Group. This led her to continue to pursue a career focusing on creating and improving economic opportunities for low income communities.

Lauren is excited to help cultivate strong communities in Project Feast and the Greater Seattle area. Considering what is going on in the world, she wants to take action and stand with immigrants and refugees. She is looking forward to listening to stories, trying new food, and all the learning experiences to come this year.


---
Board of Directors
Jaqueline Garcia
(
Board President
)
Jaqueline is originally from Mexico and came to the United States in 2010. When she became a first time mother and didn't have family nearby, she saw the necessity to found Circulo de Mamas Seattle, a grassroots community organization to support Latino Mothers in the King County. She is currently the program manager for Mothers Learning, an ESL Course for Latino Mothers. One of her passions is food, and she is immensely proud of her gastronomic heritage.
Jaqueline graduated from the Project Feast Commercial Kitchen Basics training program in 2014. Since then, she has worked many times with Project Feast through cooking classes, catering, and volunteering. Her sweet Mexican breads have caught many an eye at Project Feast events.
Laura Neidhart
(Secretary)
Laura has a background in the hospitality industry, having attended culinary school and worked in the Food & Beverage and Sales & Catering departments of Seattle-based hotels. In 2012, she transitioned into a career in non-profit work, first through completing my Master's degree in Human Rights in the United Kingdom, where she worked with prison reform organizations. She currently works with the Washington State Coalition Against Domestic Violence on their Domestic Violence Housing First project in conjunction with the Bill & Melinda Gates Foundation.
Laura is excited to contribute to the Project Feast mission as a board member since the organization is at an intersection of the two great loves in her life: the culinary world and meaningful social entrepreneurship.
Sydney Simon
(Treasurer)
Sydney grew up in Seattle and is excited about Project Feast's mission as it combines her passions for food and social change. She has worked in various positions in back of house and front of house in the food industry including managing Senor Moose Cafe for 7 years. She studied social theory and international relations at the University of Washington. When not working, Sydney is volunteering at a local nonprofit or plotting her next international trip.
Njambi Gishuru
Njambi Gishuru is the Founder and Executive Director of the Kenyan Women's Association whose mission is to engage and connect African immigrants to resources needed for them to navigate systems, leadership and cultural development, education and economic opportunities so they can empower others in their community. Njambi has almost 20 years of extensive experience working with the refugee and immigrant communities in various capacities at various organizations including as a community developer, advocate and organizer. She has a passion for food and used to run a catering business. She has also been a personal chef and taught cooking classes at PCC.
Today, Njambi works at Global to Local as a Community Engagement consultant working primarily with refugees and immigrants to connect them to the SeaTac Tukwila Food Innovation Network's Community Advocate program and mentor them throughout their engagement.
Cheryl Jenrow
Cheryl is a passionate sustainability practitioner and a design strategist as well as a proponent of systems thinking and social change endeavors. She has more than 20 years of design, marketing and sustainability consulting experience working with various organizations including Boeing, Procter & Gamble, Dilettante Chocolates, Bumble Seafoods and several startups. She has a Bachelor of Fine Arts in Advertising, Illustration and Graphic Design from Northern Arizona University and a Master of Fine Arts in Sustainable Design from the Minneapolis College of Art and Design.